17th Annual Zearing Days Parade

2017 Parade Theme - "My Big Backyard"

Zearing Days Committee is accepting nominations for the 2017 parade Grand Marshals.
Nomination Deadline: June 5th



The parade begins at
10:30am
on the west end of Main Street and runs the entire length of Main Street.
Pre-registration for entries is not required. Printable Parade Entry forms are available
here
. Bring with you the morning of the parade or pick one up when you get there.
There is no entry fee and the order of the lineup is first come first serve, so plan accordingly.
Please be respectful to others and do not "budge" in line.
Registration and lineup begin at the "Old Caseys" at the west end of Main Street on the corner of Main Street and Highway 65 (Just south of the new Zearing sign).
Prize awarded for the best parade float! Start designing your float now.
---
Parade Route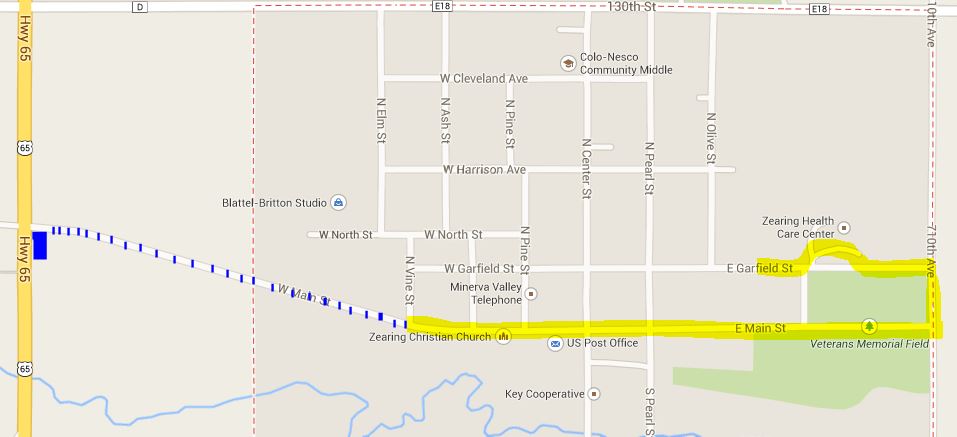 Key:
Blue Rectangle- Parade check in (pick up forms if needed)
Blue dashes- Parade line up (Please note the parade does not line up on N. Vine St.)
Yellow- Parade Route (please note 710th is a gravel road; however we ask that you follow the route, so residents at Zearing Health Care Center can also view the parade)